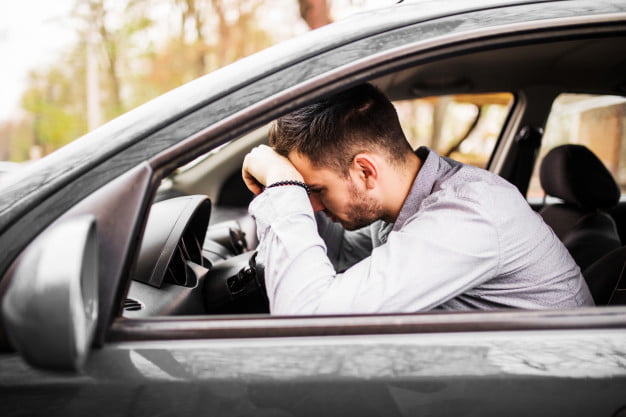 Every time you step into your car to drive, there's always a risk that you'll find yourself in a car accident – even at no fault of your own. Most drivers think it'll never happen to them, and when the unexpected happens, drivers often feel overwhelmed, confused, or even angry and may not be able to think straight.
So whether you end up crashing into someone or someone crashes into you (and you're left relatively uninjured), here are some tips on what you should do after a car accident in Melbourne.
Plan Ahead for the Unexpected
Everyone should have a car accident plan, including you. A plan can help resolve the situation fast and without too much stress and you'll be more likely to remain cool and sort things out with confidence. The following advice ought to be kept handy for future use, and hopefully, you'll never need it.
Turn on your hazard lights. Check to make sure nobody is injured, and call 000 if an ambulance is needed, even if you think the injuries are minor – they could prove to be anything but. Call the police as soon as possible if there is any property damage, which includes a motor vehicle, garden beds, street signs and if there is broken glass or damaged car parts on the road.
Stay calm, and gather as much evidence as you can from the scene including the other driver or drivers' details, insurer, registration details and phone number. While you wait for the police or ambulance to arrive, take photographs, these steps will be vital later on.
Also, make a note of the exact time of the event, and what the weather was doing when the crash happened. You might not remember these important details later after the shock has worn off.
Remember, anger and aggression won't help, and you mustn't admit fault or responsibility even if it may seem that you were – an assessment of the car accidents may put you in the clear.
Make sure you remember to call your car insurance company to let them know you have been involved in the accident in Melbourne to discuss insurance smash repairs and advise them that you may require a replacement vehicle. Then call St Kilda Village if you need a tow and repairs.
What should I do if I get into a minor car accident?
If the car accident is minor and injury-free, the authorities don't need to be called. But damage or injuries to yourself or others is involved, you must call the police, so you can get an event number for your insurer or the claim compensation, so ask for it and write it down.
Accidents Can Happen to Anyone
Car accidents in Melbourne – and anywhere there are cars and roads – are a fact of life, and they're usually beyond your control. There are roads in Melbourne that are well-known motor vehicle accident blackspots. Springvale Road, Glen Waverley is on top of the list, and there are others, including Bell Street, Preston, Plenty Road, Bundoora and the Princes Highway Dandenong.
It's rarely the case that your driving skills are at fault when you're involved in vehicle accidents in Melbourne city. It's more likely that you were unlucky to have been in the right place at the wrong time or vice versa.
Choose St Kilda Village For Your Smash Repairs
At St Kilda Village we've seen it all and understand car accidents do happen, which is why we are here to help and we don't judge. That's why we urge you to call us for a quick, reliable, professional response if you find yourself involved in a car crash in Melbourne. We specialise in luxury vehicle car panel beating, repairs and service.
When you hand over your luxury car to our team of highly professional repairers we'll discuss your replacement vehicle options and assure you that we use only genuine paints and parts and give you a time we expect to have your car back on the road looking brand new.
A tip: When choosing a car insurance policy, it's a good idea to opt for nominating your own smash repairer so you have flexibility rather than being locked into one chosen by the insurer.